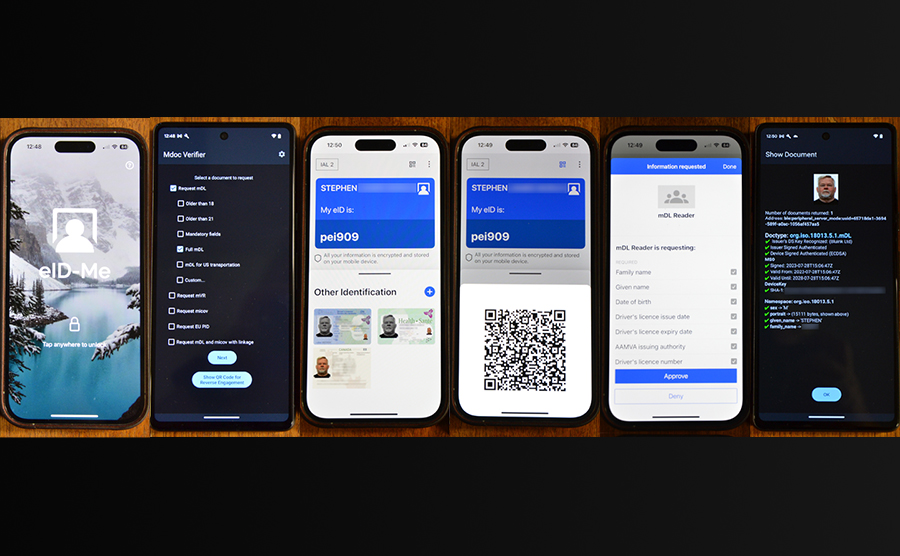 As digital identity evolves and the market shakes out, it is clear that the ISO mobile driving licence (mDL) spec 18013-5 will be a player, and some forms of W3C verifiable credentials (VC) will survive.

At Bluink, we selected the ISO mDL spec long ago, before the spec was finalized. While we have added VC capabilities to our eID-Me wallet, we issue mDL credentials for driver's licences, ID cards, and health cards for all Canadian provinces and territories. Canadian residents can download our eID-Me digital ID app, enrol, and receive a digital twin of their ID documents in a secure digital wallet on their mobile device.

Many ask, "Where can I use it?" Aside from having a secure backup of all your ID documents, we've had to say, "It's coming."

Our good friends at Diamond and Diamond Lawyers have been using eID-Me for customer KYC for over two years, and you have been able to check in with a digital health card at the Orleans Health Hub since 2021.

eID-Me for KYC and fraud detection is accelerating.

But now, as the great Tony Romo would say… "Here we go Jim."

Google Android stated a while back that they would support mDL tools in their development environment, including wallets and verifiers. That statement is now a reality.

We have been testing compatibility with Google's verifier app, and we are happy to announce that our eID-Me wallet app is interoperable. But what does that mean?

It means that Google's verifier app and our eID-Me wallet app have secure Bluetooth pairing and data interchange based on the ISO 18013-5 mDL specification.

Any Android user will be able to download Google's verifier app and verify Bluink-issued credentials in person, requesting only the identity claims required for the specific purpose. Data minimization is a key principle of privacy by design and is a core eID-Me capability.

Online, Bluink clients will still be able to use our identity provider (IdP) for sign up and sign in, or to provide KYC (Know Your Customer) identity verification using eID-Me.
We are happy to see progress towards a digital ID ecosystem with the enablement of OEM mobile manufacturers to carry and consume mDLs. We will continue to work on support and interoperability with both Apple and Android, allowing our eIDaaS platform to thrive as the world becomes more aware of the power of digital credentials and identity.