What is eID-Me?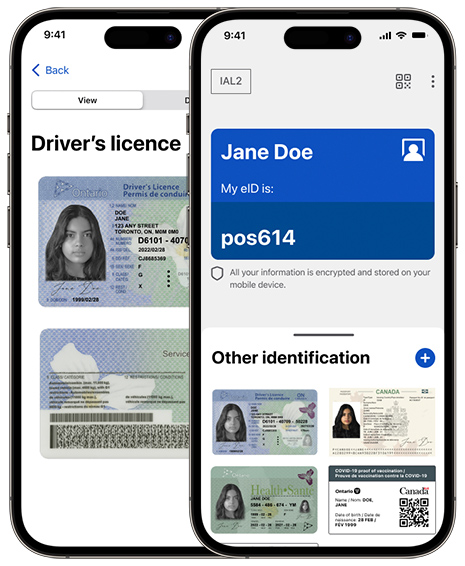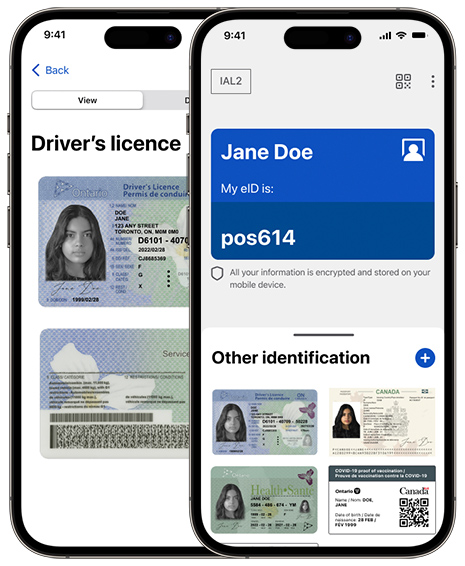 eID-Me is a secure digital identity app and platform that verifies and stores government ID and self-managed information encrypted offline on your smartphone.
eID-Me lets you share verified ID information with your initiation and consent to better access services. However, eID-Me is not a substitute for legal ID.
eID-Me is also a secure, private backup of your ID information. It's NOT stored in the cloud. Our company, Bluink, never gets access.
eID-Me Requirements
Passport (Canadian or U.S.)
One of the following ID cards (without an address sticker):

Driver's Licence from Ontario, Quebec, British Columbia, or Saskatchewan
Ontario Photo Card
BC Services Card
Combined BC Driver's Licence and Services Card
Saskatchewan Photo ID Card

Be at the address on your ID when you register
iPhone 7 or later (with iOS 13 or later) OR Android phone (with Android 6 or later and NFC)
We're working on adding new IDs. If you want to help test, contact us at: info@bluink.ca
eID-Me Support Links
Contact us at support@bluink.ca if you have questions or concerns not covered in our links above. Thank you.
Learn how eID-Me identity verification works for your organization