Fast identity verification from home
Verify your identity in seconds from the comfort of your home with liveness check (selfie) and ID scans.

Universal digital ID, secure digital wallet
Your digital ID is secured offline in a decentralized digital wallet on your mobile device, using strong encryption and hardware-backed security.
Better access to services
Get online and in person access to ID-enabled services using your digital ID. No passwords or long forms required. Share the information you want to share.
eID-Me digital ID explained
What is eID-Me? How does it work? Watch this video to learn about the eID-Me digital identity from the Bluink Team.
eID-Me benefits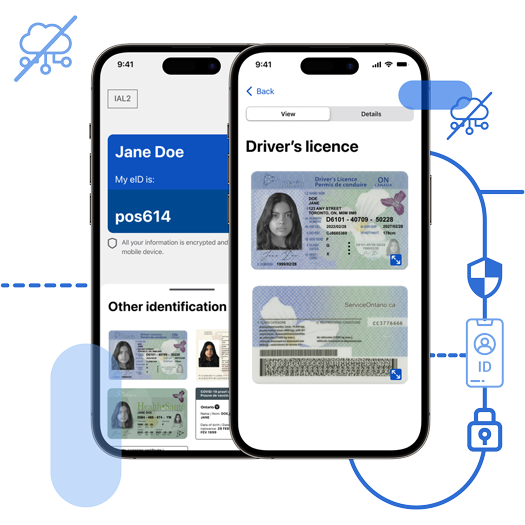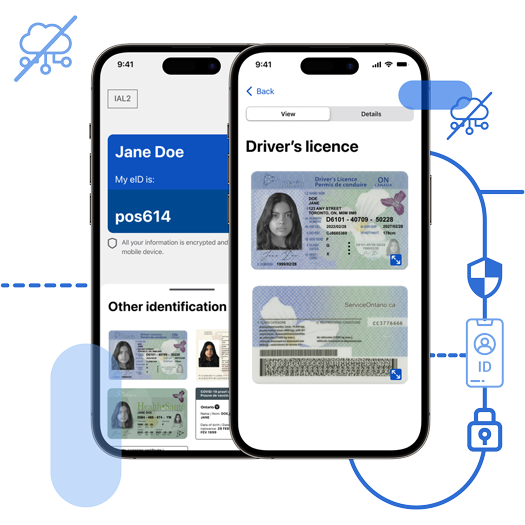 Universal digital ID on your mobile device.
Secure digital wallet with strong protection against identity theft.
Identity verification in seconds (not weeks).
Better online security with strong authentication.
Convenient password-free and secure MFA logins.
Better privacy with complete control of your identity information.
Better access to government, financial, health care, and other ID-enabled services.
eID-Me features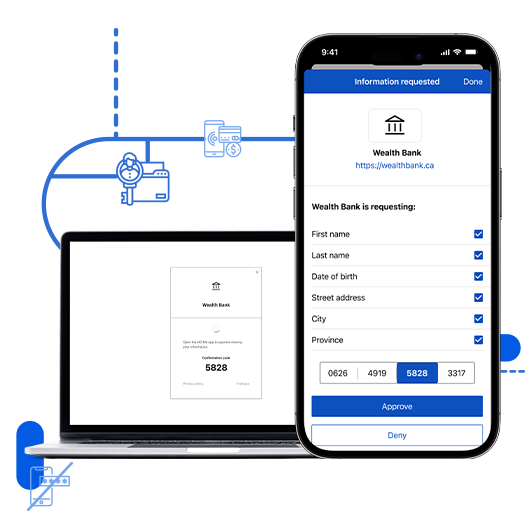 Identity verification compliant with government-defined Identity Assurance Levels (IALs).
Easy registration from home using provincial ID documents and/or passport (see requirements here).
Secure digital wallet on your mobile device containing your identity with verified ID information. No cloud storage.
Strong encryption and certificate-based authentication.
Secured with your mobile device's authentication method (e.g., Face ID/Face Unlock, PIN, etc.).
Password-free and MFA login to supported websites (e.g., government and business applications) with your eID-Me identity. Supported services will be added over time.
Available on iOS and Android.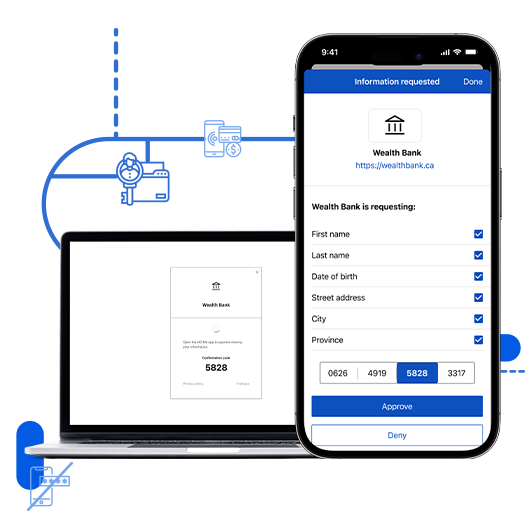 Security and privacy are our top priority
Bluink does not store your ID information.
To complete registration, your information is encrypted and sent to eID-Me's secure registration server for verification. Once verified, it is sent back to your phone and destroyed on the server.
Your information is only stored offline on your mobile device using strong encryption and your mobile device's security mechanisms. Only you have access and control over your information.
Get your eID-Me digital ID on your mobile device
Download now
Join our eID-Me newsletter