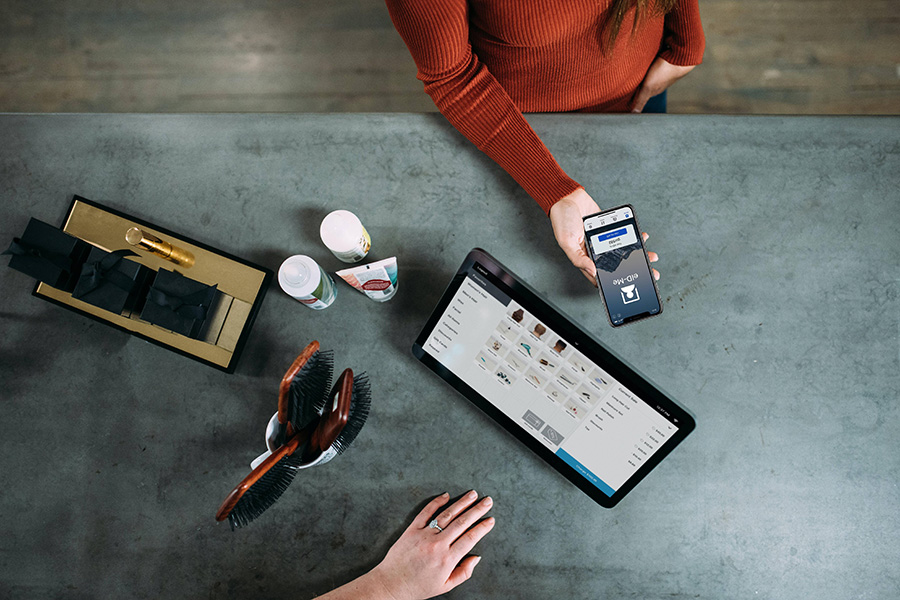 The rise of e-commerce during this unprecedented time is of no surprise. As everything shifts from in-person to remote online, the need for digital access to services (and products) is more evident than before. As trends show, lifestyles have changed, and the young, urban population is prioritizing speed and convenience to meet expectations. eID-Me, your personal digital identity/wallet, is developed to cater not only to this young audience, but to all audiences by protecting identity information with strong security. Our mission is to maintain privacy and security as priorities, especially during times like these when data breaches are reported more frequently than before.
As solution providers, it is vital to keep up with these trends so that supply meets demand, and together, we can help shape the future of the digital landscape.
Digital Trends & Statistics
Rise of e-Commerce: In a survey conducted by Statista in 2018, the top three factors in being a digital consumer include: better variety/selection available online, saves time, and less expensive/saves money. With the ongoing pandemic, people are now shopping online due to enforced regulations (e.g. #StayAtHome, brick-and-mortar store closures), which promotes purchasing convenience and offers benefits of contactless payments.
E-commerce retail trade sales in Canada has increased from 2 billion in 2018 to 2.7 billion in 2019, a total of 37.8% increase. Penetration rate is also forecasted to increase from 15% in 2020 to 25% in 2025, a whopping 67% increase over a short five-year span.
Increase in Mobile App Usage: The number of mobile phone internet users in Canada is estimated to rise to 29.2 million by 2021. The growing number of mobile app usage is directly correlated to this growth, and many companies have turned to providing mobile-friendly products and/or services to keep up with the trend. This includes organizations in the financial sector (e.g. banks), in making apps to help users perform transactions and access financial information more efficiently.
A study has also found that Canadians store personal credit card information with an app or online e-commerce site for convenience and faster checkout. With 18-34 year olds as the largest age group to do so (57%) and 65+ year olds as the smallest age group to do so (22%). This result shows that a younger demographic is generally more comfortable with new technologies, such as digital/mobile wallets.
Huge Growth in Data Breaches: While technology has well-equipped us in today's online world, it has also brought forth negative aspects of how our data is being used (or misused). Amongst all data breaches, it is found that identity theft remains the largest type of data breach in the world. In 2019, data breaches exposed 4.1 million records within the first six months, with 24% of them found to have been caused by human errors. Data breaches are costly. Therefore it is crucial that identity information is safely stored and used only when necessary.
eID-Me Features
Digital Wallet: eID-Me is your digital wallet where identity information is stored offline only on your phone where only you can access it. Simply take a selfie, scan your driver's licence and passport to verify your identity, and a certificate-based digital identity (in the format of: abc123) unique to you will be created. Neither Bluink's eID-Me server nor the Cloud stores your information. It is encrypted and bound to your phone's security authentication method (e.g. Face ID, Touch ID).
eID-Me is user-friendly. The registration process is intuitive and takes only minutes to complete. All information input within the mobile app is categorized and designed to be easily accessible. eID-Me currently supports storage of fundamental identity information: driver's licence, passport information, birthdate/age, email addresses, mailing/shipping addresses, phone numbers, financial information, and health-related information.
Password-Free Login: eID-Me makes online website logins more secure and convenient. Click on the 'Use eID-Me' button embedded on the website, and you will receive a prompt requesting your approval. Select the matching code, and you will be successfully logged in.
Auto-Fill Required Information: eID-Me stores (offline, on the phone) most, if not all, information needed to complete an online purchase. Whether it's signing up for an account/service, or completing a transaction, it can be easily done by approving the request for information required. This speeds up the process, and ensures that you are only sharing what you need to share. This also eliminates common human errors of manually inputting information (e.g. entering the correct shipping address), as they have been verified at the initial stage of adding identity documents to eID-Me.
Identity Verification: Purchasing age-restricted goods (e.g. alcohol) online should be effortless. Prove your identity with eID-Me without giving non-essential information, like your driver's licence number. A prompt will request for essential identity information, and proceed with the transaction once approved by the user.
eID-Me's Role in the Rise of e-Commerce in Canada
As e-commerce grows, the need for identity information to complete purchases becomes more frequent. eID-Me's features satisfy digital consumers' top priorities (speed and convenience,) while securely protecting their sensitive identity information. Log in to accounts and check out carts within seconds, by using information securely stored on your offline digital wallet. This not only streamlines the process, but also ensures the risk of a data breach is eliminated, all from the comfort of your own home.
No passwords, no errors. No traveling. No waiting in line.
eID-Me is private, convenient, and secure. It is functional and universal. If you are interested in eID-Me and live in Ontario or Québec, download eID-Me now at eid-me.com/download. If you are an organization looking to integrate eID-Me into your services, contact us at info@bluink.ca.
If you already have eID-Me, check out our website at https://bluink.ca/eid-me/demo and try the live demos for i) government ID verification for remote account access, ii) banking ID verification for opening a new bank account, and iii) loan ID verification for application auto-fill process (Note: these are only demos, none of your information is saved).
Related:
eID-Me Registration Tutorial & Remote ID Verification Demo
ID Verification and Digital ID for Health Care | eID-Me Medical Clinic Registration + Check-in Demo