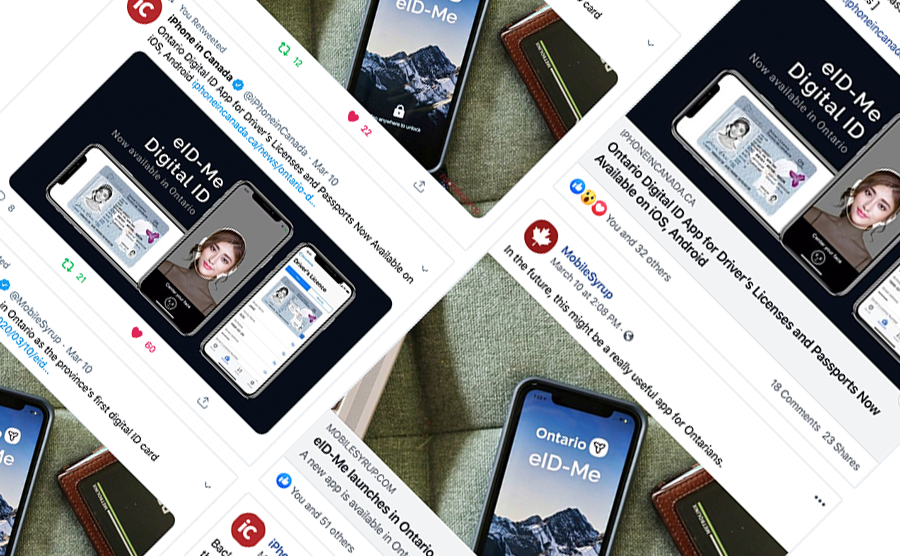 In 2017, Ontario Centres of Excellence awarded Bluink a $1.2M contract to develop a digital identity. After nearly three years of development and months of testing, the eID-Me digital ID app launched in Ontario on iOS and Android.
The eID-Me launch was covered by five articles and one radio show (links below), receiving hundreds of engagements and comments.
The eID-Me app received thousands of downloads and made it to the number one spot on the Google Play Store's productivity trending chart and the number four spot on the overall trending chart.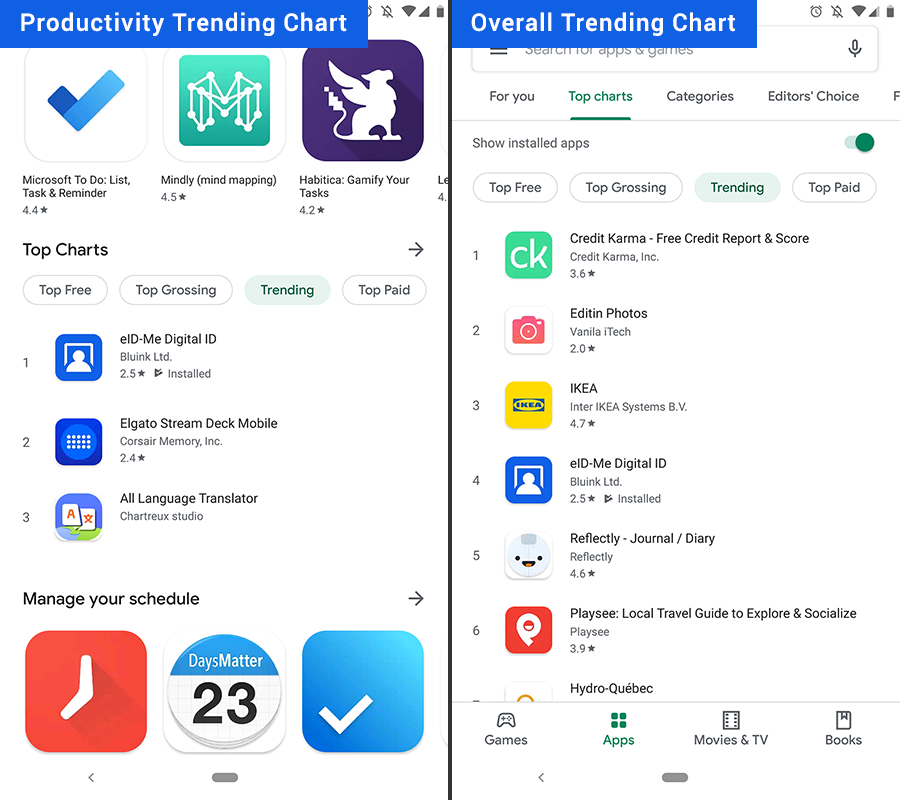 This response exceeded our expectations. We're very grateful to our users and our community of eID-Me Members who provided testing, feedback, and support. This would not have been possible without their help.
We weren't anticipating such a huge number of registrations at one time, so there was a delay in sending out registration emails as they got queued. All emails were eventually sent out and it should no longer be an issue.
For next steps, we are reviewing user feedback and planning what will be implemented in upcoming releases. In the coming weeks, we plan to establish a consistent release schedule, submitting an update every two weeks.
Specific priorities in the short to medium term include developing eID-Me's sharing features and partnerships to let users securely share identity information from their eID-Me app.
We're also developing and testing the addition of Ontario Enhanced Driver's Licences (EDLs) as a supported ID document (no guarantees here yet). If you want to help test your Ontario EDL, please email me at alongval@bluink.ca.
For exclusive updates on these features and more, join our eID-Me Members groups at eid-me.com/join.
Meet the Bluink team behind eID-Me and learn how eID-Me works in our new video.
Related:

The Morning Start Up on Live 88.5 FM
Press Release: eID-Me Digital ID App Launches in Ontario